If you want to buy used cars, be care for carried out vehicle condition inspection, nobody want to buy a problem car.
But if you want to change auto parts, maybe you can consider BuyNTryParts!
News from https://www.caranddriver.com/news/a34003835/used-cars-short-supply-pandemic/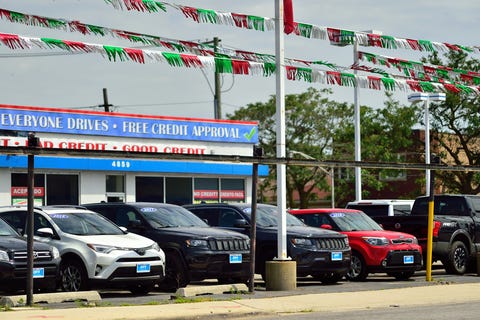 The first signs of the used-car boom came in May and June, following the overall economic downturn the U.S. saw in March and April following the first wave of stay-at-home orders caused by the coronavirus here. J.D. Power calculated that auto dealers sold 2.1 million used vehicles in May and June, 9 percent more than they did in those same two months in 2019. In fact, Edmunds found franchised car dealers sold 1.2 million used cars and trucks in June, which was more than in any month since 2007. According to Cox Automotive, people kept buying more used cars in July, with the 2.2 million used-vehicle stockpile at U.S. dealerships that month representing a 22 percent drop compared to July 2019.
There are a number of reasons for the recent climb in interest for used cars, the New York Times writes, and they're all connected to COVID-19. Shocker, right? On the demand side, there's an increased wariness about getting into public transportation or ride-hailing cars with strangers. Then there's the fact that new-car production was stopped or slowed down earlier this year as automakers figured out how to build them safely—or, in some cases, shifted production to medical equipment. Automotive News reported that North American car and light-truck production was 6.6 million units for the first seven months of the year. That's three million fewer than during the same time in 2019.